Hear about our most anticipated fall games, the decline of console gaming in Japan, and two weeks of New Business!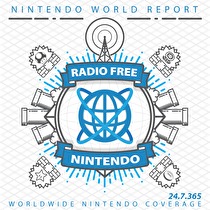 Subscribe via iTunes (Please rate and review, too!)
We declare an early Metroid moratorium on this episode after last week's overwrought love/hate-fest. James and Jon are back to talk about Banjo, Halo, Bioshock, and even 1080 Snowboarding. Jonny and Greg scrape together a set of non-Metroid games such as Splinter Cell, Monkey Island, Starcraft, Okamiden, and ThruSpace (with its own WiiWare demo in Japan... really!).
After the break, it's time to list all the games that will probably disappoint us in the back end of 2010. From obvious picks like Kirby, Donkey Kong, Final Fantasy, and Goldeneye to smaller games like Lost in Shadow, Bit.Trip Fate, and Retro City Rampage, we cover the gamut and even give honorable mentions on other platforms. That leaves time for just one listener question, but it's a doozy. The subject of changing trends in the Japanese gaming industry, and how they are exported (or not) to the rest of the world, turns out to be a sprawling treatise in which we can hardly contain ourselves. As usual, 3DS and Wii HD are players in the discussion.
It's time to announce the next RetroActive poll, which is all N64 games. Head over the the forums and vote for which game we should play together on an upcoming episode!
This podcast was edited by Greg Leahy.
Music for this episode of Radio Free Nintendo is used with permission from Jason Ricci & New Blood. You can purchase their newest album, Done with the Devil, directly from the record label, Amazon (CD) (MP3), or iTunes, or call your local record store and ask for it!
Additional music for this episode of Radio Free Nintendo is copyrighted to Nintendo, and is included under fair use protection.