Metroid: Other M is finally here, and the podcast crew is all over it.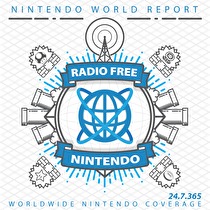 Subscribe via iTunes (Please rate and review, too!)
As you know, three of the four RFN crew are big Metroid fans, so it should be no surprise that this week's episode jumps right into a half-hour round of impressions and critique of Other M, with more to come soon. James was zoned out during the Other M talk, but we pull him back in for an update on his RPG saga, this time with Tales of Innocence, a Japan-only DS title with impressive presentation. Greg also has a recommendation for the WiiWare version of And Yet It Moves, while Jonny is lukewarm but satisfied with Prince of Persia: The Forgotten Sands.

Our second segment kicks off with a mini-feature discussion on the topic of hardware price drops, inspired by the upcoming $20 discounts on DSi and DSi XL. Is that enough price change to spur sales, either among us or the general public? We dip into the history and meaning of price drops and their effects on the market.

The show ends with a sampling of Listener Mail. First up: is it wrong to wish failure upon Kinect and Move? Finally, we consider which games and art styles will look good in perpetuity. Thanks for the letters, and keep them coming!

This podcast was edited by Greg Leahy.
Music for this episode of Radio Free Nintendo is used with permission from Jason Ricci & New Blood. You can purchase their newest album, Done with the Devil, directly from the record label, Amazon (CD) (MP3), or iTunes, or call your local record store and ask for it!

Additional music for this episode of Radio Free Nintendo is copyrighted to Nintendo, and is included under fair use protection.