From shmups and import platformers to box art oddities and motion-controlled baseball, this week's episode of RFN has it all!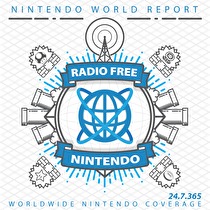 Subscribe via iTunes (Please rate and review, too!)
This week's episode kicks off with a pair of shmups from Jon: Soldner X-2 and M.U.S.H.A. (the latter from Virtual Console). Greg has a pair of enticing but frustrating games in Mirror's Edge and the NES version of Ninja Gaiden. James discusses the rage-quit feature of Monday Night Combat, while Jonny splooges over Ufouria, Sunsoft's latest Virtual Console offering, and the surprisingly awesome download title, Lara Croft and the Guardian of Light.

Then we have a bangin' set of emails to answer, starting with a question about our favorite weird box art examples. Then we touch on our perennial favorite pinata, Nintendo's management of Virtual Console and the service's future on Wii and other platforms. We joke around about the next classic Nintendo property to be updated (after Kid Icarus), and close it out with an informative audio essay on the sad state of baseball video games and the genre's poor showing on Wii despite the natural fit with motion controls.

Become an official fan of Radio Free Nintendo by "liking" us on Facebook! The new, easy URL is http://facebook.com/RadioFreeNintendo
This podcast was edited by Greg Leahy.
Music for this episode of Radio Free Nintendo is used with permission from Jason Ricci & New Blood. You can purchase their newest album, Done with the Devil, directly from the record label, Amazon (CD) (MP3), or iTunes, or call your local record store and ask for it!

Additional music for this episode of Radio Free Nintendo is copyrighted to Nintendo, and is included under fair use protection.