Neal drops in to tell us all about Minstrels and Meowgicians in DQIX.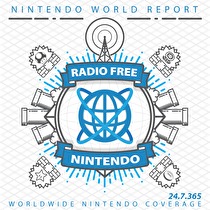 Subscribe via iTunes (Please rate and review, too!)
With Jonny being mobbed by hordes of jubilant Spaniards, the RFN crew called in Neal Ronaghan of the NWR Newscast to give us the inside scoop on his review of Dragon Quest IX. There's much praise for the latest instalment in Square Enix's whimsical RPG series in New Business, and even Jon gets in on the Dragon Questing upon his long awaited return to the show, but he has larger concerns as news breaks of another Cho Aniki game being inflicted on an unsuspecting (and largely uninterested) Western audience. Meanwhile, Greg ruminates on the prospect of Face Training being localised for Europe, and James is appalled to discover his beloved Mega Man franchise taking cues from Samus Aran in Mega Man ZX for DS.

In Listener Mail, we grapple with Nintendo's shifting position in the distinctly dubious "casual-hardcore" spectrum, pondering how much things have really changed since the days of the N64. Next, we discuss what is behind the enduring appeal of old-school side-scrollers and the notion of history repeating itself over the console cycles, before closing out the show with a healthy dose of portable talk, including plenty of 3DS musings and some more of your cherished DS memories.

Our next RetroActive discussion has started - head into our forum thread for Mother 3 to contribute your thoughts on the game for a future episode of RFN!
This podcast was edited by Greg Leahy.
Music for this episode of Radio Free Nintendo is used with permission from Jason Ricci & New Blood. You can purchase their newest album, Done with the Devil, directly from the record label, Amazon (CD) (MP3), or iTunes, or call your local record store and ask for it!

Additional music for this episode of Radio Free Nintendo is copyrighted to Nintendo, and is included under fair use protection.