On this episode, the E3 crew talks about various upcoming third-party titles for Wii and DS.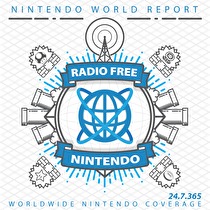 Subscribe via iTunes (Please rate and review, too!)
Nintendo's own games and hardware dominated E3, but there were still a number of interesting Wii and DS demos from third-party publishers. On the night of the expo's second full day, the entire on-site NWR crew fights off sleep long enough to run down the most exciting third-party and multi-platform games we saw at the show.
This episode was edited by James Jones.