After a long day at E3, we gather around the table to comment on Nintendo's press conference and first impressions of the new games and 3DS system.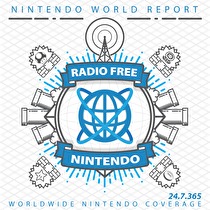 Subscribe via iTunes (Please rate and review, too!)
Join the E3 gang as James, Mike (TYP), Neal, and Jonny sit down to discuss the first day of E3 proper. It began with Nintendo's momentous press conference, full of Zelda, Kirby, Kid Icarus, 3DS, and win. We hit the high points of Reggie's opus, interspersing observations with further insights gained from playing these games and seeing the new portable system later in the day.
This episode was edited by James Jones.