It's Monday, the week of E3. That means lots of press conferences!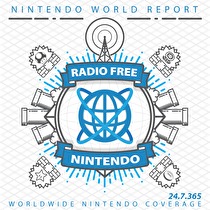 Subscribe via iTunes (Please rate and review, too!)
James hosts Jared Rosenberg, Karlie Yeung, and Neal Ronaghan on this very special, very late kick-off to E3 2010.
We discuss Microsoft's E3 press conference, more pressingly the accessory formally known as Natal, EA's press presentation, and Ubisoft's "reshaping" of gaming. Finally, we set our sights on the Activision press...event, perhaps the most extravagant production in the last thousand years of human history.
Join us tomorrow, when we'll discuss Nintendo's press conference (including Zelda and 3DS) as well as the games we played following the show floor finally opening.
This episode was edited by James Jones.