Jonny talks to the legendary game composer about Video Games Live, Metroid Prime, and Miyamoto!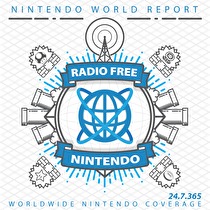 Subscribe via iTunes (Please rate and review, too!)
With Video Games Live going to Los Angeles on the last day of E3, it seemed like the perfect time to speak with the show's co-founder, Tommy Tallarico. You may know his name from nearly 300 game credits as music composer and/or sound designer. Tommy has also spent plenty of time on TV with his colleague Victor Lucas on Electric Playground and Judgment Day (a.k.a. Reviews on the Run). Currently, he is on tour with Video Games Live, the mega-production that blends orchestral arrangements of video game music with lights, lasers, video screens, and even interactive segments.
There is plenty of discussion about Video Games Live and its upcoming national debut on PBS, but we also mine Tommy's extensive career in game music. He finally sets the record straight on his involvement with Metroid Prime, dispels the notion that he hates Nintendo, and follows through with an anecdote about Miyamoto's unique approach to game development. We hope you enjoy the interview, and be sure to check out Video Games Live when it comes through your area!
We're always looking for great Listener Mail to read and discuss on the show, so please send your questions or comments! (We really love seeing your praise and feedback regarding the show itself; however, in the interest of time, we may edit your letter to be read on the podcast.)
Credits:
This podcast was edited by Michael Cole.
Music for this episode of Radio Free Nintendo is copyrighted to Virgin Games and Shiny Entertainment and is included under fair use protection.