James lets it all go in his impressions of Super Mario Galaxy 2. Also, we've got TYP!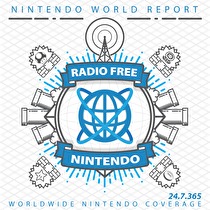 Subscribe via iTunes (Please rate and review, too!)
Hey, there's this Mario game coming out. You may have heard about it. With prodding from the rest of us, James manages to say very little about it for over twenty minutes. (In other words, there are no "spoilers".) Jon's out this week, but our friend Michael Cole, otherwise known as M.C. TYP, reports on his experience as a Final Fantasy neophyte playing through the unlucky one. He drops some knowledge on Def Jam Rap Star. That's still TYP, not Jon. Jon is out this week. What a shame!
Both Greg and Jonny have a lot to say about 3D Dot Game Heroes, the PS3-exclusive Zelda tribute that every Nintendo fan should play. Jonny has also been percolating thoughts on Heavy Rain (though he completed the game after recording, so listen for an update next week before you take his recommendation to heart).
Your spectacularly astute emails lead us to analyze the Galaxy 2 hype train, the meaning of "gimmicks" in games and hardware, and the prospects and appropriateness for voice acting in the new Zelda. Please keep sending more of these awesome questions and ideas!
We're always looking for great Listener Mail to read and discuss on the show, so please send your questions or comments! (We really love seeing your praise and feedback regarding the show itself; however, in the interest of time, we may edit your letter to be read on the podcast.)
Credits:
This podcast was edited by Greg Leahy.
Music for this episode of Radio Free Nintendo is used with permission from Jason Ricci & New Blood. You can purchase their newest album, Done with the Devil, directly from the record label, Amazon.com, or iTunes, or call your local record store and ask for it!
Additional music for this episode of Radio Free Nintendo is copyrighted to Nintendo, and is included under fair use protection.