Karl pops in to help us talk about games and stuff.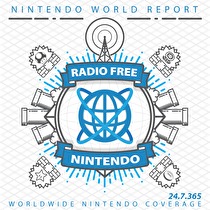 Subscribe via iTunes (Please rate and review, too!)
It's a five man cast for the duration of this week's show, as current and former RFN hosts Jonny Metts and Karl Castaneda both call in from the Sunshine State of Florida. New Business is nonetheless brisk aside from James' extended impressions of the unsettling Fragile Dreams, as the crew covers some classic Sonic, the faux-classic 3D Dot Game Heroes, Assassin's Creed 2, DJ Hero, and more.
Next, it's onto a marathon catch-up session of Listener Mail as we field your questions on such diverse topics as our favorite side-scrollers for Wii, storytelling in games, the merits of a portable Smash Bros., Nintendo's preoccupation with the Japanese market, and which was the bigger affront to civilization: RFN Episode 103, or the Drunkcast? Finally, Karl gives us the scoop on the next edition of Reset Button, and a tale from the past is exhumed against Jonny's wishes that may just be too dreadful for public consumption…
We're always looking for great Listener Mail to read and discuss on the show, so please send your questions or comments! (We really love seeing your praise and feedback regarding the show itself; however, in the interest of time, we may edit your letter to be read on the podcast.)
Credits:
This podcast was edited by Greg Leahy.
Music for this episode of Radio Free Nintendo is used with permission from Jason Ricci & New Blood. You can purchase their newest album, Done with the Devil, directly from the record label, Amazon.com, or iTunes, or call your local record store and ask for it!
Additional music for this episode of Radio Free Nintendo is copyrighted to Nintendo, and is included under fair use protection.