Half American, half English, all drivel.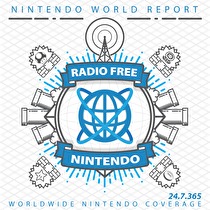 Subscribe via iTunes (Please rate and review, too!)
After taking a week off, we're back and supercharged with James Charlton subbing (on very short notice) for Jon. New Business, unusually packed with Nintendo goodness, includes a full run-down of Sakura Wars from James Jones (JJ), followed by Greg's thoughts on Red Steel 2. James Charlton (JC) catches up with NyxQuest and Spirit Tracks, while Jonny revisits Metroid Prime 3 and is pleasantly surprised by Bioshock 2.
In Listener Mail, we answer your great questions about Link's future occupations, DSiWare backwards-compatibility on 3DS, connectivity between Wii and DS, handheld-exclusive franchise sequels, and an in-depth look at (eek) our personal lives. Plus, all the requisite Jon-bashing you've come to expect whenever one of us is absent.
We're always looking for great Listener Mail to read and discuss on the show, so please send your questions or comments! (We really love seeing your praise and feedback regarding the show itself; however, in the interest of time, we may edit your letter to be read on the podcast.)
Credits:
This podcast was edited by Greg Leahy.
Music for this episode of Radio Free Nintendo is used with permission from Jason Ricci & New Blood. You can purchase their newest album, Done with the Devil, directly from the record label, Amazon.com, or iTunes, or call your local record store and ask for it!
Additional music for this episode of Radio Free Nintendo is copyrighted to Nintendo, and is included under fair use protection.