Games, tangents, interviews, and Virtual Console -- it's all in here!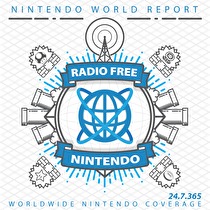 Subscribe via iTunes (Please rate and review, too!)
The show launches directly into gaming talk, as James tries to discuss the new expansion for Dragon Age while the rest of us launch derailing attempts the whole time. Jonny wraps up No More Heroes 2: Desperate Struggle and expresses disappointment in Ghostbusters, also for Wii. Pokemon SoulSilver is a mostly fresh experience for Greg, but it's also a launch pad for us to suggest reforms and maybe a total reboot for the franchise. (This was recorded just before the Black/White versions were announced -- maybe our dreams will come true?) The final bit of New Business is Weapon of Choice, an Xbox Indie game that Jon is loving these days. Somewhere in there, we also investigate Nintendo of Europe's resurgence and lack of synchronicity with Nintendo of America.
Despite a long, meandering New Business segment, we didn't skimp on Listener Mail in the second half of the show. It starts with a request for interview memories, which is naturally dominated by Jonny's favorites over the years. Eliciting the most discussion is a complaint about Wii-exclusive games that don't leverage motion controls. We also get a Shout-Out for Might and Magic: Clash of Heroes, an appetizing puzzle/RPG hybrid from late 2009. Finally, we once again discuss Virtual Console, from recent additions to better ways of marketing the existing library. Thanks for all the fantastic letters!
Be sure to vote in our latest RetroActive poll, Game Boy Edition! The winning game will be discussed on an upcoming episode (maybe two) of RFN, and as always, we'd like listeners to help develop the discussion. This may be our best line-up of nominees yet, so vote now and play along later!
We're always looking for great Listener Mail to read and discuss on the show, so please send your questions or comments! (We really love seeing your praise and feedback regarding the show itself; however, in the interest of time, we may edit your letter to be read on the podcast.)
Credits:
This podcast was edited by Greg Leahy.
Music for this episode of Radio Free Nintendo is used with permission from Jason Ricci & New Blood. You can purchase their newest album, Done with the Devil, directly from the record label, Amazon.com, or iTunes, or call your local record store and ask for it!
Additional music for this episode of Radio Free Nintendo is copyrighted to Nintendo, and is included under fair use protection.