It's back to normal for the podcast gang.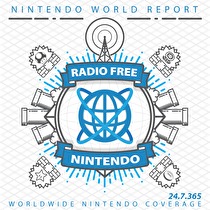 Subscribe via iTunes (Please rate and review, too!)
We're back from PAX and ready to talk about more video games. Greg kicks it off with last year's (or in Europe, this year's) Silent Hill reboot, while James finally explains what the hell is going on with Infinite Space. Jon busts out Cho Aniki Zero, and the jokes flow like... you know. New Business wraps with Jonny's thoughts on WarioWare DIY Showcase and the first few hours of Final Fantasy XIII.
After the break, we clean out the closet with some final (and I mean final) thoughts on PAX East, including Greg's perspective from across the pond. Then it's on to Listener Mail, with an extensive discussion of the Nintendo 3DS. How will 3D affect game design? What other features will the hardware include? What should we expect for online support? We don't have any answers, but that's no hindrance at all!
Be sure to vote in our latest RetroActive poll, Game Boy Edition! The winning game will be discussed on an upcoming episode (maybe two) of RFN, and as always, we'd like listeners to help develop the discussion. This may be our best line-up of nominees yet, so vote now and play along later!
We're always looking for great Listener Mail to read and discuss on the show, so please send your questions or comments! (We really love seeing your praise and feedback regarding the show itself; however, in the interest of time, we may edit your letter to be read on the podcast.)
Credits:
This podcast was edited by Greg Leahy.
Music for this episode of Radio Free Nintendo is used with permission from Jason Ricci & New Blood. You can purchase their newest album, Done with the Devil, directly from the record label, Amazon.com, or iTunes, or call your local record store and ask for it!
Additional music for this episode of Radio Free Nintendo is copyrighted to Nintendo, and is included under fair use protection.