Now you can jump directly from our most professional moment (the panel) to the least -- the infamous, hilarious, totally embarrassing Drunkcast.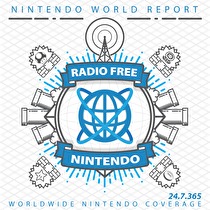 Subscribe via iTunes (Please rate and review, too!)
Here it is, the Drunkcast in all its raunchy glory. Several NWR staff members gathered in a hotel room, turned on a recorder, and let the alcohol flow. The results did not disappoint. Despite the obvious chaos in this episode, there is still plenty of substantive content on the second day of PAX East. You even get a round of New Business from everyone present! Listen as the jokes get dirtier and the laughs get louder over the course of this nearly two-hour podcast.
Also, be sure to check the subscription feed for a bonus episode later in the week, an hour of Jonny, Mike, Karl, and Lindy playing Magic: The Gathering. It's a little inside, for long-suffering fans of the show, so there won't be a stand-alone podcast article. If you've been listening to RFN for the past couple of years, it should be quite entertaining.
Credits:
This podcast was edited by Karl Castaneda.