Sleepy NWR editors discuss the first day of PAX East. More podcasts from the event are coming soon!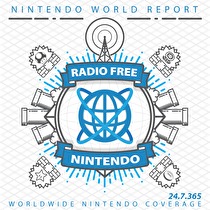 Subscribe via iTunes (Please rate and review, too!)
This is our "sleepcast" from the first night of PAX East. Tired and bewildered NWR staff members gathered in Neal and Lauren's otel room to discuss the events of the day and our early impressions of the convention itself. It was actually the third show we recorded on Friday -- just listen for details on the RFN Live panel and the Magic lesson, both of which should be forthcoming in audio form. We're also working on more video posts and the epic "drunkcast" from Saturday night, so keep checking the feed and NWR for more updates!
Credits:
This podcast was edited by Karl Castaneda.