The last episode before PAX East features Monster Hunter Tri, Ragnarok DS, Dracula X, and much more!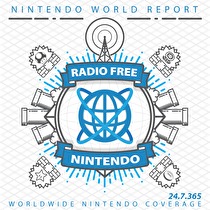 Subscribe via iTunes (Please rate and review, too!)
Our live podcast debut is less than a week away, but we hardly skimped on gaming content to bring you this stuffed episode. We start with the disappointing, ostensibly free demo of Monster Hunter 3 Tri. Jon's all about God of War III, James is slogging through the inexplicable DS version of Ragnarok, and Greg has a new Japanese VC game (extra obscure this time). Jonny praises Mass Effect 2, slams the localization of Sky Crawlers, and then joins Greg in analyzing Castlevania: Rondo of Blood.
Listener Mail kicks off with a Shout-Out for Blizzard's 16-bit gem, The Lost Vikings. We also answer your letters about hatin' on decent games, quality co-op adventures for the whole family, and rampant speculation on the status of Dragon Quest X for Wii.
Heading to PAX East in March? If you can stand to miss part of Chris Kohler's panel or Wil Wheaton's keynote, please consider attending our own panel, Radio Free Nintendo: A Live Nintendo Podcast for Grown-Ups. Jonny, James, Jon, Karl, and Mike will be in person to discuss Nintendo games and take your questions, directly from the audience! There are also plans to have a social gathering with RFN fans that weekend -- check the forum thread for details. If you can't make it to PAX, don't worry! We plan to record everything for the podcast feed.
We're always looking for great Listener Mail to read and discuss on the show, so please send your questions or comments! (We really love seeing your praise and feedback regarding the show itself; however, in the interest of time, we may edit your letter to be read on the podcast.)
Credits:
This podcast was edited by Greg Leahy.
Music for this episode of Radio Free Nintendo is used with permission from Jason Ricci & New Blood. You can purchase their newest album, Done with the Devil, directly from the record label, Amazon.com, or iTunes, or call your local record store and ask for it!
Additional music for this episode of Radio Free Nintendo is copyrighted to Nintendo, and is included under fair use protection.