On this deadly episode: numerous fatalities in Shiren the Wanderer, killing tornadoes and bears in Disaster, and the gaming crap we'd like to euthanize.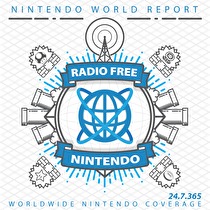 Subscribe via iTunes (Please rate and review, too!)
As the universally acclaimed leader in Ironically-Fascinated-by-90s-Hip-Hop Nintendo Podcasts, we predictably celebrate the 187th episode of RFN with the ridiculous theme of murder/death/kill. Jonny's New Business kicks it off with his lengthy and detailed impressions of the morbidly fascinating Shiren the Wanderer (for DS). Like little Mikey chewing so much Life cereal, the host is pleasantly surprised by this bizarre and obtuse RPG. In other New Business: James can't get enough BioWare, Jon catches up on Torchlight and plays more Disaster: Day of Crisis, and Greg is blessedly current and on-topic with Picross 3D.
With Jonny out of the way for the second segment (scheduling conflict, or something more sinister?), the rest of the crew lowers the axe on all the things in the gaming industry that need to die in a lively feature discussion. Industry analysts, corporate jargon, unskippable tutorials, and babbling enemies are just some of the victims of this violent purge before we rediscover our sentimental side by answering a distinctly nostalgic trio of Listener Mail questions to close out the show.
Heading to PAX East in March? If you can stand to miss part of Chris Kohler's panel or Wil Wheaton's keynote, please consider attending our own panel, Radio Free Nintendo: A Live Nintendo Podcast for Grown-Ups. Jonny, James, Jon, Karl, and Mike will be in person to discuss Nintendo games and take your questions, directly from the audience! There are also plans to have a social gathering with RFN fans that weekend -- check the forum thread for details. If you can't make it to PAX, don't worry! We plan to record everything for the podcast feed.
We're always looking for great Listener Mail to read and discuss on the show, so please send your questions or comments! (We really love seeing your praise and feedback regarding the show itself; however, in the interest of time, we may edit your letter to be read on the podcast.)
Credits:
This podcast was edited by Greg Leahy.
Music for this episode of Radio Free Nintendo is used with permission from Jason Ricci & New Blood. You can purchase their newest album, Done with the Devil, directly from the record label, Amazon.com, or iTunes, or call your local record store and ask for it!
Additional music for this episode of Radio Free Nintendo is copyrighted to Nintendo, and is included under fair use protection.