I shall stand like a tree in the wind.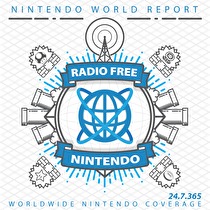 Subscribe via iTunes (Please rate and review, too!)
James is thrilled to finally have his Xbox back, but he's also been playing the Symphonia sequel and reviewing Glory of Heracles. Jon gets a special delivery and opens it live on the air, while Greg delves deeper into that one clone of Jet Force Gemini. Jonny brings it home with first impressions of Tatsunoko vs. Capcom, plus the Zelda-esque Assassin's Creed 2.
After the penultimate round of nominees for Game of the Decade, we launch into your Listener Mail. There are suggestions for Wii Player's Choice, worried speculation on the recently teased Metroid: Other M, and a robust chat on inactive Wii owners who aren't buying M-rated games.
Don't forget to play along with us on Super Mario RPG for RetroActive! Leave your comments and join the discussion in the dedicated forum thread.
We're always looking for great Listener Mail to read and discuss on the show, so please send your questions or comments! (We really love seeing your praise and feedback regarding the show itself; however, in the interest of time, we may edit your letter to be read on the podcast.)
Credits:
This podcast was edited by Greg Leahy.
Music for this episode of Radio Free Nintendo is used with permission from Jason Ricci & New Blood. You can purchase their newest album, Done with the Devil, directly from the record label, Amazon.com, or iTunes, or call your local record store and ask for it!
Additional music for this episode of Radio Free Nintendo is copyrighted to Nintendo, and is included under fair use protection.