More weird games and 2009 catch-ups fill our gaming palates, and we ponder our individual tastes in gaming. Also: are you ready for Games of the Decade?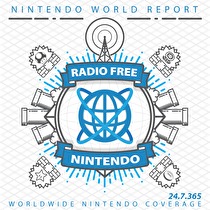 Subscribe via iTunes (Please rate and review, too!)
This week's New Business includes a lot of notable 2009 games, like Batman, House of the Dead: Overkill, Uncharted 2, and Crystal Bearers. We're not done with Spirit Tracks, either. Greg's latest Japanese acquisition is a legendary first-party Famicom game called Nazo no Murasamejou. Jonny also contributes the weirdness of Chronos Twins DX and a report on the considerable influence of Sony's ICO.
Segment Two kicks off with the first four entries in our Games of the Decade feature. Listen carefully to various NWR staff members celebrate their picks -- there will be a quiz! We also announce the next RetroActive feature, and you can VOTE NOW! (Please plan to play along and discuss the winning game in our forums. It's really a lot of fun.)
This episode wraps with a trio of your emails. We get introspective with a question about which aspects of gaming appeal to our individual tastes and keep us motivated to continue playing well into adulthood. There's also a topic on how you can best contribute to Radio Free Nintendo, and we finish with a requested discussion of the MotionPlus-enabled Zangeki no Reginleiv (Dynamic Slash).
We're always looking for great Listener Mail to read and discuss on the show, so please send your questions or comments! (We really love seeing your praise and feedback regarding the show itself; however, in the interest of time, we may edit your letter to be read on the podcast.)
Credits:
This podcast was edited by Greg Leahy.
Music for this episode of Radio Free Nintendo is used with permission from Jason Ricci & New Blood. You can purchase their newest album, Done with the Devil, directly from the record label, Amazon.com, or iTunes, or call your local record store and ask for it!
Additional music for this episode of Radio Free Nintendo is copyrighted to Nintendo and Ubisoft, and is included under fair use protection.