The RFN gang is finally back together for the holidays, and we even brought a special friend: Cory Lewis, gaming's Renaissance Man.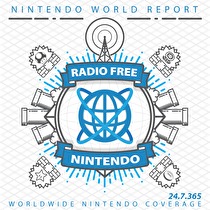 Subscribe via iTunes (Please rate and review, too!)
It feels so good to have the podcast crew reunited that we had to do one better. Our special guest this week is Cory Lewis, formerly of IGN, Nintendo PR, and Pandemic Studios. He even recently did some work on Cave Story for WiiWare, a topic that comes late in the show. We start, however, with a big New Business covering more Mario, Spirit Tracks, both DJ and Band Hero, Excitebike: World Rally, Final Fight 3, F1 racing vs. NASCAR, Mass Effect, and PixelJunk Shooter.
The episode's latter half focuses on Cory's fascinating journey through the gaming industry. You'll learn how he got hired at IGN (twice), what it's like working public relations for Nintendo of America, and how game producers juggle management tasks with broad creative input on a huge project like The Saboteur. Cory is a true insider who also happens to be a huge Nintendo fan.
We're always looking for great Listener Mail to read and discuss on the show, so please send your questions or comments! (We really love seeing your praise and feedback regarding the show itself; however, in the interest of time, we may edit your letter to be read on the podcast.)
Credits:
This podcast was edited by Greg Leahy.
Music for this episode of Radio Free Nintendo is used with permission from Jason Ricci & New Blood. You can purchase their newest album, Done with the Devil, directly from the record label, Amazon.com, or iTunes, or call your local record store and ask for it!
Additional music for this episode of Radio Free Nintendo is copyrighted to Nintendo, and is included under fair use protection.