Jonny returns with tales of Yuropland. Greg has no idea what he's talking about. And for once, James isn't the angriest guy on the show.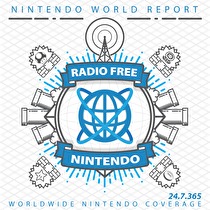 Subscribe via iTunes (Please rate and review, too!)
We recorded this show on Thanksgiving night, so it's no surprise that Jon chose to spend that time with his loving family. The other three of us couldn't be bothered, so you get a podcast despite the holiday!
Jonny has a lot of New Business, catching up on two weeks, one of which was spent in Europe. Naturally, that means portable gaming, which in this case translates to the Netbook-friendly Torchlight. Book-ending the trip were sessions of WiiWare demos, including a sell-through for FFCC: My Life as a Darklord, and the excellent Bit.Trip Void. James talks about torturing his family with Mario, leading us into another big discussion about the Wii game du jour. Then Greg knocks out Sin & Punishment 2 and revisits another Treasure oddity, the N64's Mischief Makers.
The second half is all about you, since we catch up on no less than five letters in Listener Mail. There's an update on Modern Warfare, a concise analysis of game music with notable examples, and whether Nintendo fans are "settling" for New Super Mario Bros Wii. But wait, there's more! Jonny gets on the soapbox regarding Earthbound's localization woes, and we finish with an explosive topic: Nintendo's greatest mistakes of the current generation.
We're always looking for great Listener Mail to read and discuss on the show, so please send your questions or comments! (We really love seeing your praise and feedback regarding the show itself; however, in the interest of time, we may edit your letter to be read on the podcast.)
Credits:
This podcast was edited by Greg Leahy.
Music for this episode of Radio Free Nintendo is used with permission from Jason Ricci & New Blood. You can purchase their newest album, Done with the Devil, directly from the record label, Amazon.com, or iTunes, or call your local record store and ask for it!
Additional music for this episode of Radio Free Nintendo is copyrighted to Nintendo, and is included under fair use protection.