RFN pays out big in the only currency that matters - knowledge of the games! We share our impressions of New Super Mario Bros. Wii and Sin & Punishment 2, then answer your Listener Mail questions in this beefy episode.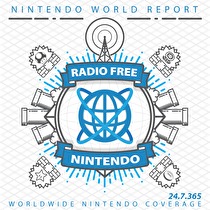 Subscribe via iTunes (Please rate and review, too!)
The holiday season is well and truly upon us, and RFN celebrates with a bumper-sized episode featuring guest Neal Ronaghan in place of our fearless leader, Jonathan Metts. New Super Mario Bros. Wii is top on the agenda, as Neal recounts his experiences of picking up the game early at the Nintendo World Store NYC launch event, and the Luigi-throwing, Yoshi-stealing multiplayer hijinks that followed.
The crew is not without other games to discuss, as Neal gives us the inside scoop on Tony Hawk Ride (plus his personal encounter with The Birdman himself); James takes a parting shot or three at C.O.P. The Recruit, and Jon finally gets around to that God of War III demo he's been threatening to play for a while now. New Business finally comes to a close with the joyous union of Greg and Sin & Punishment 2, featuring extended impressions of Treasure's latest action-packed magnum opus.
Listener Mail gets underway with your responses to the difficulty feature topic from Episode 167, featuring Left 4 Dead's A.I. Director, GoldenEye's 00 Agent missions, and the frustrations of single player Mario Kart. Then it's on to your questions about the curious absence of promotion for Modern Warfare: Reflex Edition on Wii, plus the first in a (probably short-lived) new series of So-Bad-It's-Good game shout-outs.
This gargantuan episode draws to a close with the belated RetroActive wrap-up for Shining Force II on Genesis. Neal, Jon, and strategy game aficionado James give us their take on Camelot's unique strategy RPG, while Jonny goes head-to-head with Vudu in a radio dramatisation of the RetroActive forum discussion thread. Continent-swallowing disasters, weird abbreviations, a talking Phoenix—this one's got it all!
We're always looking for great Listener Mail to read and discuss on the show, so please send your questions or comments! (We really love seeing your praise and feedback regarding the show itself; however, in the interest of time, we may edit your letter to be read on the podcast.)
Credits:
This podcast was edited by Greg Leahy.
Music for this episode of Radio Free Nintendo is used with permission from Jason Ricci & New Blood. You can purchase their newest album, Done with the Devil, directly from the record label, Amazon.com, or iTunes, or call your local record store and ask for it!
Additional music for this episode of Radio Free Nintendo is copyrighted to Nintendo, and is included under fair use protection.