Jon is back in a big way, and Andy steps in as our resident expert on Shining Force.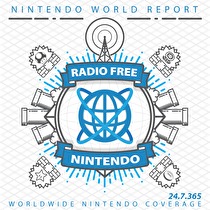 Subscribe via iTunes (Please rate and review, too!)
This episode launches with Jon's... unique take on DJ Hero for Wii, plus new coverage of Doc Louis's Punch-Out and updates on Mario & Luigi, Boom Blox Bash Party, Castlevania ReBirth, and even NCAA Football 10. James got tied up again, but he'll be back next week when we should finally get the entire regular crew together again.
Andy's presence is invaluable for the RetroActive segment, especially since Jon hadn't played the game yet and decided to sit out until next week. We take a good first cut at Shining Force II, with plenty of talk on strategy vs. RPG elements, comparisons with Fire Emblem and Final Fantasy Tactics, and of course, some great listener comments from the forums.
RetroActive continues next week, so if you're playing along with us on Shining Force II, don't forget to leave your thoughts and join the conversation in the forum discussion thread.
We're always looking for great Listener Mail to read and discuss on the show, so please send your questions or comments! (We really love seeing your praise and feedback regarding the show itself; however, in the interest of time, we may edit your letter to be read on the podcast.)
Credits:
This podcast was edited by Greg Leahy.
Music for this episode of Radio Free Nintendo is used with permission from Jason Ricci & New Blood. You can purchase their newest album, Done with the Devil, directly from the record label, Amazon.com, or iTunes, or call your local record store and ask for it!
Additional music for this episode of Radio Free Nintendo is copyrighted to Nintendo, and is included under fair use protection.