Billy Berghammer drops in to help us understand what makes games difficult, and why that can be a good thing.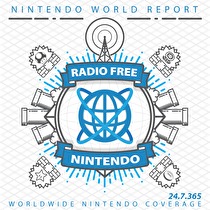 Subscribe via iTunes (Please rate and review, too!)
Jon couldn't make it this week, but we were fortunate to have Billy Berghammer fill his seat this week. Most of you know Billy as the founder of our website and former editor at Game Informer as well as G4 TV; he's got a new gig in the works but isn't spilling the beans just yet. Billy is a true gaming cosmopolitan these days, playing all the big hits like Halo 3: ODST, Uncharted 2, and Borderlands. He's still a Nintendo freak at heart though, so he also talks about his most anticipated games, like New Super Mario Bros. Wii and Sin & Punishment 2. Greg has updates on Kirby Super Star (VC) and Mario & Luigi 3; James dips into Last Remnant; and Jonny is more current with LostWinds 2, Abbey Road DLC for Beatles: Rock Band, and the recent sleeper hit, Little King's Story.
Greg's signature feature segment is next, with a sprawling and perhaps even provocative conversation about the role of difficulty in gaming. We traverse sub-topics from "cheapness" to grinding and draw from examples like Contra 4 and F-Zero GX. It's one of our best feature discussions yet!
Listener Mail continues the drama, with an intense debate over the merits of The Legend of Zelda: Phantom Hourglass and our hopes/fears regarding the upcoming Spirit Tracks sequel. We also talk about reality vs. perception in review bias against Wii games, and there's a glowing Shout Out for The Simpsons: Hit & Run.
We're always looking for great Listener Mail to read and discuss on the show, so please send your questions or comments! (We really love seeing your praise and feedback regarding the show itself; however, in the interest of time, we may edit your letter to be read on the podcast.)
Credits:
This podcast was edited by Greg Leahy.
Music for this episode of Radio Free Nintendo is used with permission from Jason Ricci & New Blood. You can purchase their newest album, Done with the Devil, directly from the record label, Amazon.com, or iTunes, or call your local record store and ask for it!
Additional music for this episode of Radio Free Nintendo is copyrighted to Nintendo, and is included under fair use protection.