The RFN crew is playing some brand new games, and Mike Sklens hops in for the last of our Geist discussion.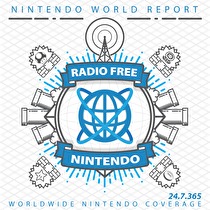 Subscribe via iTunes (Please rate and review, too!)
This jam-packed show starts with New Business, in which Greg previews Space Invaders Extreme 2, James tries to make GRAW 2 sound interesting, Jonny works out with Wii Fit Plus and Van Halen, and Jon successfully establishes a link between Spyborgs and God of War.
In RetroActive, we are briefly joined by Mike "StrikerObi" Sklens to wrap up the Geist discussion. You'll also get Greg's full thoughts on the game and hear what other listeners wrote about Geist in the forums. There is some spoiler material here, so if you're still playing through the game, you may want to skip ahead and return to this segment later!
Your weekly slug of Listener Mail covers game/reality confusion, hardware fleecing (and PSP Go), Nintendo's complacency, and Jonny's loathing for Killer 7.
We're always looking for great Listener Mail to read and discuss on the show, so please send your questions or comments! (We really love seeing your praise and feedback regarding the show itself; however, in the interest of time, we may edit your letter to be read on the podcast.)
Credits:
This podcast was edited by Greg Leahy.
Music for this episode of Radio Free Nintendo is used with permission from Jason Ricci & New Blood. You can purchase their newest album, Done with the Devil, directly from the record label, Amazon.com, or iTunes, or call your local record store and ask for it!
Additional music for this episode of Radio Free Nintendo is copyrighted to Nintendo, and is included under fair use protection.