We talk about Geist with Jeff Kalles, former Associate Producer at Nintendo of America. Amazing behind-the-scenes stories ensue.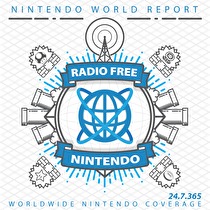 Subscribe via iTunes (Please rate and review, too!)
This big episode starts with a diverse shot of New Business -- imported Goemon, MMORPGs, PlayStation 3 downloadable games, Microsoft's interactive game show, and finally, something recognizable: Professor Layton 2.
Then we kick off the Geist edition of RetroActive, minus Greg (scheduling conflicts), but plus Jeff Kalles, who worked on the game as well as Eternal Darkness and several other notable titles for Nintendo of America. Jeff is a natural podcaster and gives incredible insight into Geist's development. We asked our questions and yours, as well as sharing our own thoughts about the game and getting some of Jeff's honest opinions too. And since he seems incapable of having a boring job, we talk about his current gig at Penny Arcade and some of the recent and upcoming events related to the world's biggest gaming comic.
Still not satisfied? What's wrong with you? Well, maybe you will be after Listener Mail, in which Greg returns. We answer questions about Wii/DS connectivity and the best on-rails shooter this holiday season. We've also got Shout-Outs for Lego Star Wars and i-Ninja.
We're always looking for great Listener Mail to read and discuss on the show, so please send your questions or comments! (We really love seeing your praise and feedback regarding the show itself; however, in the interest of time, we may edit your letter to be read on the podcast.)
Credits:
This podcast was edited by Greg Leahy.
Music for this episode of Radio Free Nintendo is used with permission from Jason Ricci & New Blood. You can purchase their newest album, Done with the Devil, directly from the record label, Amazon.com, or iTunes, or call your local record store and ask for it!
Additional music for this episode of Radio Free Nintendo is copyrighted to Nintendo, and is included under fair use protection.