Football, zombies, and earthworms infest this week's podcast.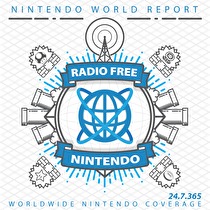 Subscribe via iTunes (Please rate and review, too!)
Game release season is upon us in the real world, but it hasn't quite hit the podcast crew yet. We're stuck on some older games (House of the Dead: Overkill and last year's NCAA Football) and some ancient games (Earthworm Jim 2 and Phantasy Star), but look forward to more contemporary New Business when the show returns in two weeks.
In fact, for a good preview of what we'll be playing (and perhaps what you'll be playing as well), check out our Fall Preview feature in the second segment. From Mario to boys/blobs and the weird new Final Fantasy, we talk about the biggest Wii and DS games being released through the end of 2009, as well as a couple of games that you may not know as much about.
The episode ends with a regular dose of Listener Mail. This week's letters cover physical impediments to gaming, the agony of owning multiple consoles, and a shout-out for a Bruce Springsteen sequel.
We're always looking for great Listener Mail to read and discuss on the show, so please send your questions or comments! (We really love seeing your praise and feedback regarding the show itself; however, in the interest of time, we may edit your letter to be read on the podcast.)
Credits:
This podcast was edited by Greg Leahy.
Music for this episode of Radio Free Nintendo is used with permission from Jason Ricci & New Blood. You can purchase their newest album, Done with the Devil, directly from the record label, Amazon.com, or iTunes, or call your local record store and ask for it!
Additional music for this episode of Radio Free Nintendo is copyrighted to Nintendo, and is included under fair use protection.