Lean "New Business" meets full-figured "Listener Mail". Will they repopulate the Earth?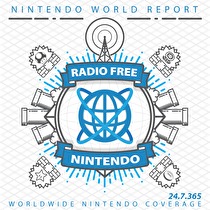 Subscribe via iTunes (Please rate and review, too!)
This week's New Business is thankfully shorter, although that's partly due to Jon not having time or money to play anything. The rest of us soldier on, with reports on Spider-Man: Web of Shadows (the awesome DS version), PS3 Slim orders, Nintendo's own Fossil Fighters, and the Trilogy version of Metroid Prime.
As promised last week, we catch up with a double-size stack of your emails. It has been a summer full of insightful comments and incendiary topics suggested by our listeners, and this new batch maintains the momentum. We start with a shout-out for Geist, then get defensive over Muramasa and 2D games (which are not as dead as you may have heard). A trio of letters ask for more discussion on Miyamoto and his influence over Nintendo's product line, and we dip our toes into related areas like Nintendo's Western studios, the next Zelda for Wii, and Sakurai's mysterious game with Project Sora. This round of Listener Mail concludes with a random reference to Mad Dog McCree that sends James into hysterics.
We're always looking for great Listener Mail to read and discuss on the show, so please send your questions or comments! (We really love seeing your praise and feedback regarding the show itself; however, in the interest of time, we may edit your letter to be read on the podcast.)
Credits:
This podcast was edited by Greg Leahy.
Music for this episode of Radio Free Nintendo is used with permission from Jason Ricci & New Blood. You can purchase their newest album, Done with the Devil, directly from the record label, Amazon.com, or iTunes, or call your local record store and ask for it!
Additional music for this episode of Radio Free Nintendo is copyrighted to Nintendo, and is included under fair use protection.