Both old and new 2D platformers dominate this episode, guest starring Michael "TYP" Cole.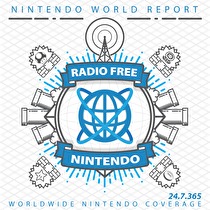 Subscribe via iTunes (Please rate and review, too!)
Jon had a special engagement this week, so our good friend TYP sat in to lend his expert knowledge and opinions on Super Mario World, the newest RetroActive game. Before that, TYP's New Business involves 40+ Genesis games, while Jonny is loving NyxQuest and Trine, both platformers and both download-only titles. James pulls back the final layers of Little King's Story, while Greg has some first impressions of the Classic Controller PRO.
Super Mario World is the sole focus of the next segment, as we start with a number of discussion points before bringing in some of your forum comments from the official thread. From Dinosaur Land to secret exits, Yoshi to ghost houses, we cover a lot of ground and address some of the game's criticized aspects while managing to avoid the pointless "SMB3 vs. SMW" debate. There's even more to come next week, as Jon will be back to explain why World is his favorite Super Mario game (among the dozens he has played), and we'll read even more of your thoughts on the air.
That's already a very full show, but we did manage to read a couple of your emails before the crew passed out from exhaustion. This week's topics are emulation through the Homebrew Channel and the outlook for a world without Miyamoto. We're always looking for great Listener Mail to read and discuss on the show, so please submit your questions or comments!
Credits:
This podcast was edited by Greg Leahy.
Music for this episode of Radio Free Nintendo is used with permission from Jason Ricci & New Blood. You can purchase their newest album, Done with the Devil, directly from the record label, Amazon.com, or iTunes, or call your local record store and ask for it!
Additional music for this episode of Radio Free Nintendo is copyrighted to Nintendo, and is included under fair use protection.