Can you really enjoy Wii Sports Resort by yourself? What's happening to Virtual Console? Are bad games just victims of regretful choices? Listen to find out!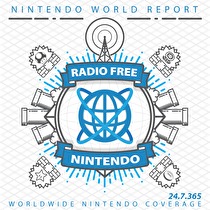 Subscribe via iTunes (Please rate and review, too!)
In addition to the RFN Reunion show with Karl and the gang, you also get this stout new episode with the real podcast crew! New Business is dominated by the biggest game of 2009, Ripening Tingle's Balloon Trip of Love, but we also squeeze in a few minutes for Klonoa, Resistance: Retribution, and yet another damn mini-game collection for Wii (something about a resort).
Part 2 is a thorough investigation into the recent drought on Virtual Console, from the disturbing trickle of obscure games to the downright tragic shut-out of the past two weeks (and counting). Why do we expect new (old) games every week? Why do we really care about Virtual Console at all? Current events lead to a wide-ranging discussion of the service, its early days, triumphs like Sin & Punishment, and regional disparities. Also, how easy and cheap is it to release a VC game, really? Maybe not as much as you think.
That's already a lot of talking, but we're not through yet. The show ends with Listener Mail from four new names, and their questions are all doozies. Are reviewers being unfair to developers? What happens when WaveBirds go extinct? Can WiiWare games be expanded into disc games? Why isn't anyone talking about Little King's Story? Why does it hurt when I pee? Four-fifths of those questions will be answered on this very show.
Don't forget, the voting for RetroActive #8: SNES Edition ends Thursday, August 6!
Credits:
This podcast was edited by Greg Leahy.
Music for this episode of Radio Free Nintendo is used with permission from Jason Ricci & New Blood. You can purchase their newest album, Done with the Devil, directly from the record label, Amazon.com, or iTunes, or call your local record store and ask for it!