Jonny's back and he's fit to 'splode with New Business, Greg dives into Wii Sports Resort, and the crew examines the state of current generation gaming while answering more of your Listener Mail.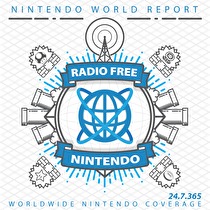 Subscribe via iTunes (Please rate and review, too!)
Normal service resumes for this week's RFN as Jonny returns with a bucketful of Southern Fried New Business, including his thoughts on 'Splosion Man, the similarly explosive but curiously impenetrable Bangai-O Spirits, and there's some Metts-level scrutiny for Metroid's new custodians through a look at Ninja Gaiden Black. Meanwhile, Jon becomes lost in time with Chrono Trigger and California Games, Greg gets to grips with both the future and the past playing Wii Sports Resort and Retro Game Challenge, and James' trip to the hallowed antiquity of Heracles Chariot Racing ends in predictable anger.
After the crew finishes catching up, it's onto more of your Listener Mail, wherein a discussion on the state of current generation gaming roams all the way from drab colour palettes to the ailing Japanese console market, and also extends to our anticipation levels for Super Mario Galaxy 2. After more answers to your questions on FFIV: The After Years and the unfortunately named Chew Man Fu, the show concludes with a surreal aural journey into the world of RFN's most cherished/ridiculed franchise…
Don't forget, the voting for RetroActive #8: SNES Edition is now underway!
Credits:
This podcast was edited by Greg Leahy.
Music for this episode of Radio Free Nintendo is used with permission from Jason Ricci & New Blood. You can purchase their newest album, Done with the Devil, directly from the record label, Amazon.com, or iTunes, or call your local record store and ask for it!