Tons of games in this episode, including more Conduit, Final Fantasy, and a RetroActive look at TG-16's Ninja Spirit!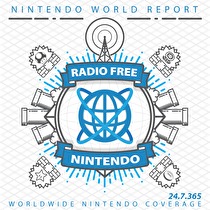 Subscribe via iTunes (Please rate and review, too!)
This beefy show starts with a ton of New Business. Gradius Rebirth, Tiger Woods 10, Super Punch-Out, The Conduit, HAWX, Let's Tap, bit.Trip Core, Final Fantasy 4: The After Years DLC, Resident Evil 5... we play games like it's a job. All for you, folks. On top of all that, we also downloaded Ninja Spirit for RetroActive #7, and the reactions are mixed. Still, we extract a surprising volume of discussion out of this very simple action game for TurboGrafx-16. There's still time to play along and contribute, so check out the game for yourself and leave a comment or two in the Ninja Spirit forum thread!
To close the show, we catch up with your emails on Square and Final Fantasy on Nintendo systems, the fervor over launch month sales numbers, Metroid: Other M plot forecasts, and Wii Motion Plus calibration. Whew!
Credits:
This podcast was edited by Greg Leahy.
Music for this episode of Radio Free Nintendo is used with permission from Jason Ricci & New Blood. You can purchase their newest album, Done with the Devil, directly from the record label, Amazon.com, or iTunes, or call your local record store and ask for it!