Before Jon Lindemann runs off to get hitched, we wrangled him into this episode full of E3 expectations and wild speculation.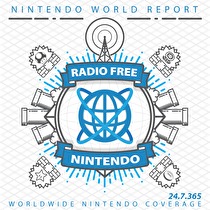 Subscribe via iTunes (Please rate and review, too!)
Yee-haw! E3 2009 is less than two weeks out, and we have a lot to say about it. With two E3 veterans on the crew, and James getting ready for his first trip to the show, the odd man out is Greg, who moderates the festivities while everyone else tosses out bold predictions.
Will Nintendo make our dreams come true? What lies in store for Retro Studios and EAD Tokyo? Will this be the year of Ubisoft's redemption? Can we fit anymore Activision games into our living rooms? Is Virtual Handheld on the horizon? Will Nintendo announce any new DS games? Listen to the show for bullshit answers to these questions and many more!
Next week: we catch up on Listener Mail and go spelunking with Zelda II: Adventure of Link! Be sure to follow and contribute to the RetroActive discussion in the Zelda II forum thread.
Credits:
This podcast was edited by Greg Leahy.
Music for this episode of Radio Free Nintendo is used with permission from Jason Ricci & New Blood. You can purchase their newest album, Done with the Devil, directly from the record label, Amazon.com, or iTunes, or call your local record store and ask for it!