April NPDs and the WiiWare anniversary help us overcome the lull in game releases and news before E3.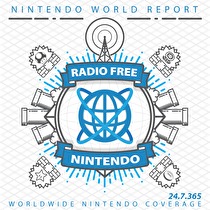 Subscribe via iTunes (Please rate and review, too!)
With E3 just a few weeks out, things are pretty slow in gaming land. Hence, we have a short episode this week, starting with a relatively brief New Business. As Jon catches up with Dead Space and Super Mario Galaxy, Greg forges ahead with Rhythm Heaven and Contra Rebirth, the new WiiWare game available in Japan. Jonny and James give progress reports on de Blob and Rune Factory Frontier, respectively (though not respectfully).
After the break, it's NPD sales data time. April was a tough month for everyone, except Nintendo thanks to a big debut for DSi and continuing dominance by Wii Fit and other evergreen titles. But where are Excitebots and Rhythm Heaven, and should we be worried for them?
We close by marking the one year anniversary of WiiWare, with the goal of celebrating it better than Nintendo did (which shouldn't be hard). There's a discussion of the platform's overall accomplishments and needs, and we each highlight our favorite WiiWare games from the first year.
Next week: our annual pre-E3 bonanza!
Credits:
This podcast was edited by Greg Leahy.
Music for this episode of Radio Free Nintendo is used with permission from Jason Ricci & New Blood. You can purchase their newest album, Done with the Devil, directly from the record label, Amazon.com, or iTunes, or call your local record store and ask for it!