Jonny returns for RetroActive revenge, and the crew answers a bonus-sized stack of your emails.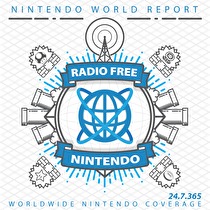 Subscribe via iTunes (Please rate and review, too!)
With thanks to the RFN crew and recent guests, Jonny is back in the hosting chair with a big backlog of New Business. Not content with "Listen Up" besting our previous podcast coverage of Excitebots, he steps up to the plate for a healthy continuation of Nick's impressions. There's also a nod to Gears of War 2, mild praise (and damnation) of de Blob, and a contentious follow-up to the Super Ghouls 'n Ghosts topic, since he wasn't around for last week's formal RetroActive segment. With all that out of the way, New Business finally continues with selections from everyone else. James has been playing GTA4 and Rune Factory Frontier (finally, a good review assignment?); Jon is easing into the recent Ys remake for DS; Greg's "ExciteStrike" continues, but the anguish hasn't kept him from playing the superior Japanese version of Castlevania III as well as a demo of Picross 3D.
In the second half of the show, we catch up on your Listener Mail with six recent letters. The questions lead us into even more game discussion, covering Henry Hatsworth, Twilight Princess, and Red Steel 2. We also (finally) hear Jon's impressions of the DSi and try to understand why so many gamers want to become developers.
Credits:
This podcast was edited by Greg Leahy.
Music for this episode of Radio Free Nintendo is used with permission from Jason Ricci & New Blood. You can purchase their newest album, Done with the Devil, directly from the record label, Amazon.com, or iTunes, or call your local record store and ask for it!