In the absence of Jonny, Nick DiMola joins the RFN crew to talk Excitebots, Punch-Out!!, Billy Mitchell, and to speculate like there's no tomorrow.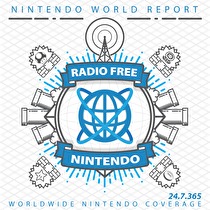 Subscribe via iTunes (Please rate and review, too!)
Jonny couldn't join us for this episode, so Greg sits in as host and Nick DiMola joins the rest of the RFN crew to share his early thoughts on Excitebots: Trick Racing ahead of his review. Also in New Business: James ventures deeper into red-and-black virtual reality with Wario Land, Greg discovers how many more VC Arcade games the Japanese market already has than everywhere else, and Jon re-enters the workforce with his backlog of unfinished game reviews still intact.
Listener mail gives everyone a chance to express their disbelief at both the omission of SD card music support for Excitebots and the very existence of Billy Mitchell before heading into the news. Following some musing on sales numbers, the Wii MotionPlus/Sports Resort launch schedule and new Punch-Out!! details, we close things out by indulging in what we do best (or at least most): baseless speculation about future Nintendo titles!
Don't forget, the fifth RetroActive feature title is the (in)famously uncompromising Super Ghouls 'n Ghosts, but don't be afraid to join in with the discussion on our forums because your comments could appear among our war stories in Episode 144.
Credits:
This podcast was edited by Greg Leahy.
Music for this episode of Radio Free Nintendo is used with permission from Jason Ricci & New Blood. You can purchase their new album, Rocket Number 9, directly from the record label, or download it from iTunes, or call your local record store and ask for it!