As Super Metroid celebrates 15 years of rocking your world, the RFN crew devotes an entire episode to this beloved and highly influential game.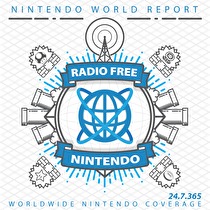 Subscribe via iTunes (Please rate and review, too!)
Super Metroid is a weird, non-linear, challenging game that can't easily be explained and doesn't look terribly exciting in screenshots. It's not surprising that it met commercial failure in 1994, yet gamers around the world spread the news of its glory for years until it eventually gained respect and entered the pantheon of gaming. Fifteen years later, although it has spawned sequels, spin-offs, and imitators, none are as polished or innovative as Super Metroid, the most non-Nintendo-like of all Nintendo games. Please join Radio Free Nintendo on this brief tour of the game's history, initial impact, cult status, and legacy.
In other news, the votes have been cast, and Super Ghouls 'n Ghosts will be our next RetroActive game. The on-air discussion won't begin until Episode 144, but you can download it from Virtual Console now and start germinating your thoughts in the new forum thread.
Credits:
This podcast was edited by Greg Leahy.
Music for this episode of Radio Free Nintendo is copyrighted to Nintendo and Konami, and is included under fair use protection.
The usual music for Radio Free Nintendo is used with permission from Jason Ricci & New Blood. You can purchase their new album, Rocket Number 9, directly from the record label, or download it from iTunes, or call your local record store and ask for it!