Enjoy a rare three-man podcast as we polish off Secret of Mana.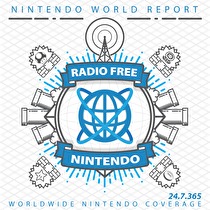 Subscribe via iTunes (Please rate and review, too!)
Jon is out of town this week, but the rest of us soldier on without him for a slightly shorter episode. Greg has started Final Fantasy IV and has impressions of Space Invaders Extreme 2, plus news on the fate of Fatal Frame 4. James has decidedly Old Business -- he bought a Virtual Boy! Jonny is enjoying the new Prince of Persia, but he has some issues with courtship and marriage in Dragon Quest V.
The latter half of the show begins with the conclusion of our Secret of Mana discussion. We got a bit farther in the game, tried out the multiplayer, and talk more about the game's influences, including the obscure and wonderful Crystalis for NES. Your forum comments center on the multiplayer feature, and it brings up an interesting subject: does it work in spite of, or because of, the grinding aspects?
Finally, we read a few of your emails and get into topics like high-speed SD cards, British game characters, and Virtual Console discounts. Jon will return next week as we pay tribute to Super Metroid on its 15th anniversary!
Credits:
This podcast was edited by Greg Leahy.
Music for this episode of Radio Free Nintendo is used with permission from Jason Ricci & New Blood. You can purchase their new album, Rocket Number 9, directly from the record label, or download it from iTunes, or call your local record store and ask for it!