It's time to kick off RetroActive: Secret of Mana! We've been playing lots of other games too, and James has a new rant.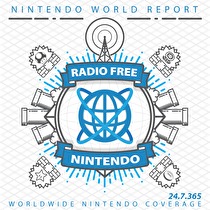 Subscribe via iTunes (Please rate and review, too!)
Before we start RetroActive, there are a number of items to address in New Business. We've been playing Super Punch-Out, Ganbare Goemon 2, and a lot more Henry Hatsworth. James is reviewing Six Flags Fun Park, but incredibly, that poor game is not the primary target of his anger -- he reserves the deepest hatred for a special rant against the box art for Boom Blox Bash Party. In happier developments, Greg notes that Majora's Mask is headed to Virtual Console around the world, which leads us into a brief but blissful conversation about that classic Zelda game.
Secret of Mana is a legendary but flawed game, which makes it all the more appropriate for a RetroActive feature. We discuss the pros and cons of the game, from its memorable soundtrack to the (unfortunately) memorable A.I. characters. Is this an RPG or adventure game, or something else entirely? The ambiguity is both fascinating and frustrating for the RFN crew and the listeners too. If you've just started playing Secret of Mana or want to leave your feedback on the game, please do so in the RetroActive forum thread!
Wrapping up the episode is this week's mailbag, which includes actual fan mail, console standards (progressive scan, anyone?), licensed arcade games, and how the SD Card Menu is going to break your Wii.
Credits:
This podcast was edited by Greg Leahy.
Music for this episode of Radio Free Nintendo is used with permission from Jason Ricci & New Blood. You can purchase their new album, Rocket Number 9, directly from the record label, or download it from iTunes, or call your local record store and ask for it!