You could say that Iwata's GDC keynote was almost a religious experience for some of the RFN crew.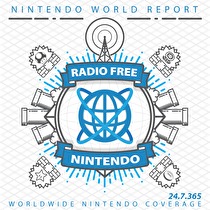 Subscribe via iTunes (Please rate and review, too!)
And the fanboys saw that it was good.
From the North American launch of Wii to last Wednesday's GDC keynote, it took Satoru Iwata just 858 days to get a functional storage solution for the console. Despite our latent anger over the incredibly long wait, we couldn't be happier with the new SD Card Menu and all the other crazy announcements from Iwata. We cover it all, from Virtual Console Arcade to the coming flood of downloadable Final Fantasy titles. There's also a bit of talk about the new Zelda for DS and a localized Professor Layton sequel.
Don't worry, the show isn't all news. It actually starts with a meaty New Business -- both James and Jonny are getting into GTA: Chinatown Wars, and Jonny has some dirt on Henry Hatsworth and Shaun White Road Trip. Also, learn why Greg pre-ordered Mad World, played it for a few minutes, and then traded it in the same day!
In your Listener Mail, the topics turn to network throttling (and a tangential discussion of OnLive), various forms of Virtual Console for DSi, and our gaming disappointments. Please keep those letters coming! And don't forget that our Secret of Mana discussion begins next week. Start playing the game now and leave your thoughts in the RetroActive forum thread!
Credits:
This podcast was edited by Greg Leahy.
Music for this episode of Radio Free Nintendo is used with permission from Jason Ricci & New Blood. You can purchase their new album, Rocket Number 9, directly from the record label, or download it from iTunes, or call your local record store and ask for it!