Karl Castaneda sits in the guest chair for this action-packed show! We finally kick off the RetroActive discussion of Eternal Darkness, too.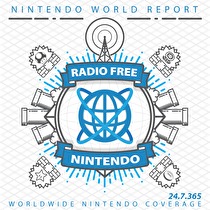 Subscribe via iTunes (Please rate and review, too!)
May the slugs dissolve your eyes!
Mr. Lindemann is still swamped with work, but your old RFN host, Karl Castaneda, was happy to fill in this week. In addition to having some interesting perspective on Eternal Darkness (no Suda, no buy), he gives us first impressions on Mad World. Also in New Business: Jonny vigorously defends Galactrix, and Greg less vigorously defends Link's Crossbow Training.
The large second segment is devoted entirely to Eternal Darkness, the third game in our RetroActive feature. The regulars all love it, with some caveats, and we cover everything from Resident Evil comparisons to our favorite insanity effects. Is the dynamic camera really that good? Can you enjoy a game where the characters keep dying? The listeners share their own thoughts on these questions and many more.
The closing Listener Mail segment leads the gang into a few thoughts on the Resident Evil news, WiiWare demos, our moral gaming qualms, and a follow-up on whether games can seriously deal with death. It's a great batch of questions, and we'll have even more next week, along with the conclusion of our Eternal Darkness revisit.
Credits:
This podcast was edited by Greg Leahy.
Music for this episode of Radio Free Nintendo is used with permission from Jason Ricci & New Blood. You can purchase their new album, Rocket Number 9, directly from the record label, or download it from iTunes, or call your local record store and ask for it!