No new business, no news, no problem.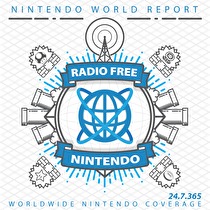 Subscribe via iTunes (Please rate and review, too!)
Send your questions and comments to...
We asked you all to send us your questions, comments, and ads for sexual performance enhancers and you responded in force. To reward the effort of our listeners we devoted an entire episode to your letters.
The best part of listener mail is we know the content is what interests you. In this all mail episode we touch on all sorts of topics, including: Wii Speak's limitations, "Hard-core" gaming, and games suited to short play sessions.
Like always, keep sending us your questions. This episode is for you guys.

Credits:

This podcast was edited by Greg Leahy and James Jones.
Music for this episode of Radio Free Nintendo is used with permission from Jason Ricci & New Blood. You can purchase their new album, Rocket Number 9, directly from the record label, or download it from iTunes, or call your local record store and ask for it!