Christmas comes but once a year.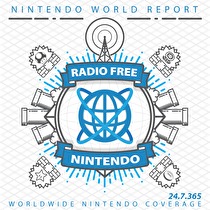 Subscribe via iTunes (Please rate and review, too!)
That's because you know what my little finger can do.
Take a trip back in time to the simpler, carefree days of last month when the whole crew assembled for a good old-fashioned episode of RFN, only for it to be lost in a tangled web of forgetfulness and ineptitude, until now...
Jonny starts off the show with some good news from his life outside the website, but it doesn't take long before we jump into a big New Business. Greg brings up some Jungle Beat news, Jon hates on Line Rider 2, and James is lukewarm on Assassin's Creed. Jonny catches up on two week's worth of games, with reports on Sam & Max, Spider-Man, Penny Arcade Adventures, Rotohex, and Dead Space. Whew!
Listener Mail is back in full force -- thanks to everyone who sent an email! Your great letters lead us into discussions of under-appreciated games, disturbing moments in otherwise cheerful games, comparative reviews, and the future of head-tracking applications on Wii (or Wii 2). Please keep up the great correspondence; you know the address!
Notice to all our listeners. We've updated the feed we use for the podcast. If you have issues make sure you're using the new feed. If that doesn't work feel free to ask in the talkback thread, and we'll help you out.
Credits:
This podcast was edited by Greg Leahy and James Jones.
Music for this episode of Radio Free Nintendo is used with permission from Jason Ricci & New Blood. You can purchase their new album, Rocket Number 9, directly from the record label, or download it from iTunes, or call your local record store and ask for it!