Filling in and falling short.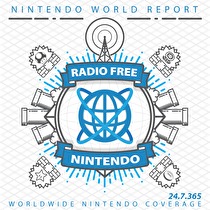 Subscribe via iTunes (Please rate and review, too!)
Fate did not want this episode to live.
With scheduling difficulties forcing both host Jonathan Metts and Jon "Warhammer of Judgment" Lindemann to sit on the sidelines, it was up to Greg and James to keep the good ship RFN afloat on its 122nd voyage with the help of Mr. and Mrs. Jack, aka Nick and Francesca DiMola.
Our esteemed guests save New Business from being entirely dominated by games that have either been previously discussed or placed under embargo by giving us their takes on Unsolved Crimes and Wii Music, then DLC Mondays veers into a bout of collective headshaking at the existence of Castlevania Judgment (naturally).
A worryingly short listener mail segment on busted game mechanics gives way to an unexpectedly brief rundown of the news in part two, as there was only time enough to ponder the ramifications of the DSi's Japanese launch before the perils of British internet access brought the show's recording to a sudden halt. Nevertheless, there's plenty to enjoy in this uncommonly (and unintentionally) trim episode, and look forward to next time when…
JONATHAN METTS WILL RETURN

in

"RFN 123: The Man with the Golden Throat"

Credits:
This podcast was edited by James Jones.
Music for this episode of Radio Free Nintendo is used with permission from Jason Ricci & New Blood. You can purchase their new album, Rocket Number 9, directly from the record label, or download it from iTunes, or call your local record store and ask for it!