We wrap up our E3 podcast series with a look at the best, most interesting 3rd-party games of the show. Plus: the Hall of Shame and the games that will make Wii owners jealous of other systems this fall.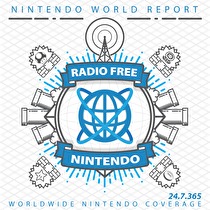 Subscribe via iTunes (Please rate and review, too!)
Goodbye, video games. Hello, Batman!

E3 2008 is over, and we celebrated / grieved by venting our third-party game impressions into this lengthy episode, recorded from a picnic table on the USC campus. (Really!) TYP missed the final day of the show, so this episode has the previous lineup: Steven "Windyman" Rodriguez, Carmine "Kairon" Red, and Jonathan "Jonnyboy" Metts. We whittled the list down to about a dozen interesting Wii and DS games for discussion, including Mega Man 9, Deadly Creatures, Sonic Unleashed, and much more.
The final segments of the show feature the worst games we saw at the show, or at least the ones that need the most work before release. We also gush about some of the other systems' games and give our final thoughts on the revised format of E3 itself. Please enjoy this wrap-up, and check back next week for the return of the regular RFN crew you know and love!
Credits:
This podcast was edited by Steven Rodriguez.
Music for this episode of Radio Free Nintendo is used with permission from Jason Ricci & New Blood. You can purchase their new album, Rocket Number 9, directly from the record label, or download it from iTunes, or call your local record store and ask for it!