Lindemann is back, Greg is beloved, and we get deep into Mario Kart and the future of Metroid in the newest episode of RFN.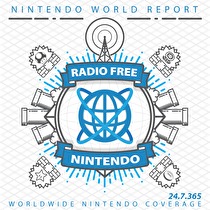 Subscribe via iTunes (Please rate and review, too!)
Get your Greg Leahy bobblehead while supplies last!

Jon, James, Greg, and Jonny kick things off in New Business with Mario Kart Wii, Ninja Gaiden DS, Pokemon Mystery Dungeon, online Brawl, Team Fortress 2, and more. I hope you like games!
Then, we catch up on your emails to answer questions about iTunes, Mario 3 e-Reader levels, Greg's irresistibility, and the best Virtual Console games to play with your girlfriend. Also, an innocent question about Metroid throws Jonny (and the others) into a long rant about where the series should go next. Don't miss it!
Credits:
This podcast was edited by James Jones.
Music for this episode of Radio Free Nintendo is used with permission from Jason Ricci & New Blood. You can purchase their new album, Rocket Number 9, directly from the record label, or download it from iTunes, or call your local record store and ask for it!