This week, we discuss the Nintendo media summit and why certain Mario Kart character pairings might be deemed inappropriate.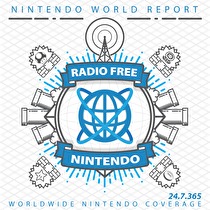 Subscribe via iTunes (Please rate and review, too!)
For once, we talk about games that aren't even out yet!

Jon is out again, but Steven "Windyman" Rodriguez fills in for a lengthy and wide-ranging show covering a multitude of games never before discussed on RFN. We start with a relatively brief New Business; Steven fills us in on Pro Evolution Soccer 2008, a.k.a. the soccer game for people who don't like soccer. Both James and Jonny have been digging into some PC games. Greg saves his for the next segment...
...which is all about the games of Nintendo's media summit last week. We kick it off with a healthy (and positive!) chat about Mario Kart Wii, which both Steven and Greg have been playing. There may even be hope for solid online features in this one! Then, Steven takes center stage with Samba de Amigo, World of Goo, Boom Blox, Lost Winds, and more. He even played the Strong Bad game, "LOL".
Since it was such a big week in the world of Nintendo, we stretched into a rare third segment for VC Mondays and a couple of interesting news stories that came out of the media summit. Don't miss out on this great episode!
Credits:
This podcast was edited by James Jones.
Music for this episode of Radio Free Nintendo is used with permission from Jason Ricci & New Blood. You can purchase their new album, Rocket Number 9, directly from the record label, or download it from iTunes, or call your local record store and ask for it!