TYP sits in for more Brawl love, VC madness, and several other games of note.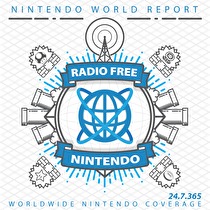 Subscribe via iTunes (Please rate and review, too!)
Do a tissue on her face.

Jon Lindemann had to cancel at the last minute, but luckily, TYP was visiting Jonny in Colorado and sat in for this show. The two of them dominate New Business, having played Brawl for eleven hours over the weekend. They also run through a laundry list of Virtual Console games, including a rebuke of Sonic 3. TYP even sneaks in some comments on the Devil May Cry 4 demo and the PS3's firmware mania. James and Greg are no slouches in this segment, detailing the merits of Bully: Scholarship Edition and Wii Fit, respectively.
We round out the show with a healthy selection of Listener Mail. Your letters include a request to create the next Pokemon game, a plea for better use of the DS microphone, forwards-compatibility of the Virtual Console service, and a possible source of lag in Smash Bros. Please send more great questions!
Be sure to listen after the show for a special musical performance by TYP and Jonny.
Credits:
This podcast was edited by James Jones.
Music for this episode of Radio Free Nintendo is used with permission from Jason Ricci & New Blood. You can purchase their new album, Rocket Number 9, directly from the record label, or download it from iTunes, or call your local record store and ask for it!