Early impressions of Brawl lead to an oversized New Business segment that lasts nearly the entire show.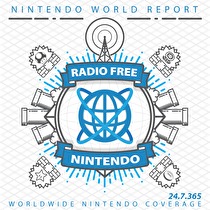 Subscribe via iTunes (Please rate and review, too!)
Rated M for Life-Like Humor.

The usual gang is back this week for a free-wheeling episode devoted to catching up on all the games we played while RFN was being taken over by N64 nostalgia. We start with Brawl, covering our initial thoughts, differences with Melee, and online experiences.
In the proper New Business portion of the show, we get into an eclectic mix of games such as Actraiser, Super Turrican, Ace Combat 6, Professor Layton, and Desktop Tower Defense. The show wraps up with a brief tirade over the new trailer for Target Terror on Wii.
The Jason Ricci & New Blood video that Jonny mentions can be found here.
Credits:
This podcast was edited by James Jones.
Special music for this episode of Radio Free Nintendo is copyrighted to Jean-Joseph Mouret.
Music for this episode of Radio Free Nintendo is used with permission from Jason Ricci & New Blood. You can purchase their new album, Rocket Number 9, directly from the record label, or download it from iTunes, or call your local record store and ask for it!