Get in the hot tub!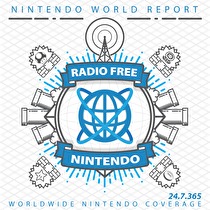 Subscribe via iTunes (Please rate and review, too!)
There Will Be Fridge-Cleaning

The parade of special guests continues, as Michael "TYP" Cole sits in the proverbially musical fifth chair, which turns out to be a real metal chair in Jonny's apartment. They took a break from skiing and driving all over the Rockies to discuss movies, board games, and even video games. The usual gang (Lindy, James, and Greg) are also on hand to discuss various goings-on, highlighted by Jon's horrifying tale of cleaning out the Virtual Console refrigerator, a metaphor that truly never gets old. James also takes us into the frightening, psycho-sexual world of Miami Nights: Singles in the City.
In the absence of forum threads to pick over, we read and discuss more reader mail, look at this week's Virtual Console releases, and even get into a bit of news. This episode is a bit leaner than the last few, but it's packed with laughs!
Credits:
This podcast was edited by James Jones.
Music for this episode of Radio Free Nintendo is used with permission from Jason Ricci & New Blood. You can purchase their new album, Rocket Number 9, directly from the record label, or download it from iTunes, or call your local record store and ask for it!